Two points with different values of x determine a linear function (a polynomial of degree less or equal to 1)

The derivative of a lineal function is a constant function.
Three points not in a line determine a quadratic function, a parabola.
A quadratic function is a polynomial function of degree 2. They have the expression (standar form):
The graph of a quadratic function is a parabola.
Some parabolas cut the x-axis in two points. We call this points the roots (or zeros) of the polynomial.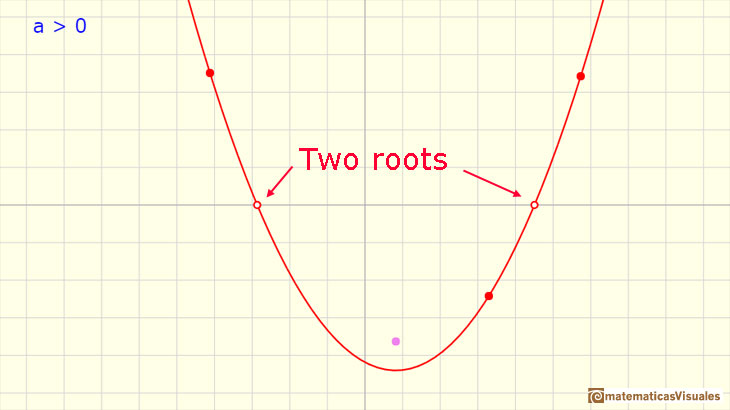 We can obtain these roots solving the quadratic equation

The solutions of a quadratic equation are given by:
The discriminant is defined as:
If the discriminant is greater than 0 the quadratic equation has two roots, x1, x2. Then we can write a quadratic function in the factored form:
Some parabolas only cut (or touch) the x-axis in one point.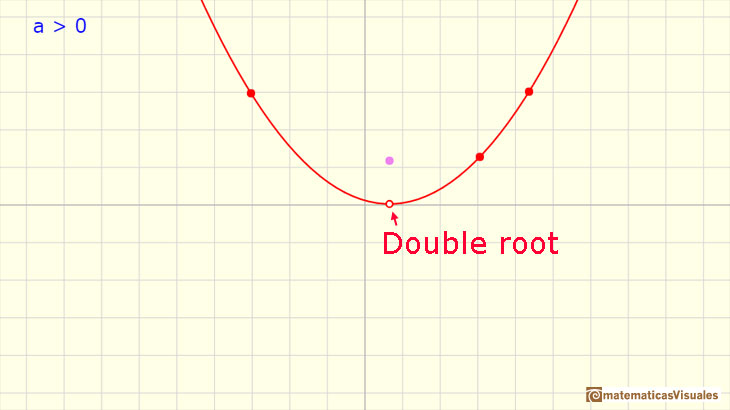 In this case the discriminant is equal to zero and the solution of the quadratic equation is:
Then we say that this root is a double root. In this case, the quadratic function in the factored form is:
Some parabolas do not cut the x-axis. In this case, the discriminant is less than 0 and the quadratic equation has no real solution.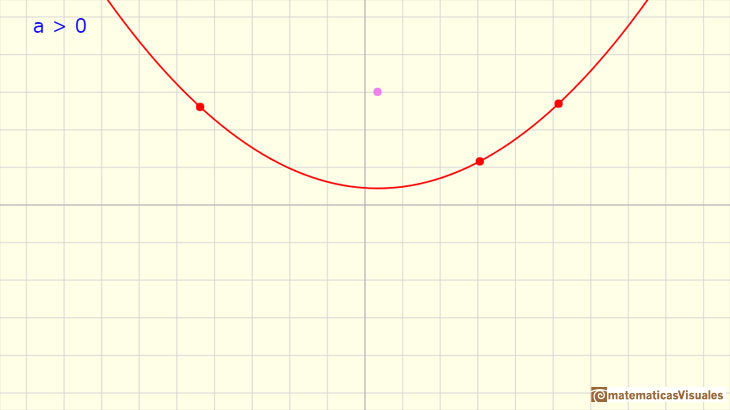 When a is a positive number the parabola opens upward but if a is a negative number the parabola opens downward. Here we can see one example with two real roots, one with only one root and one with no real roots: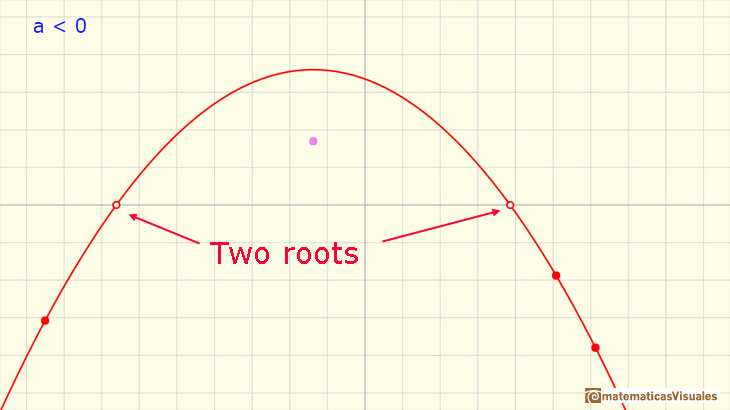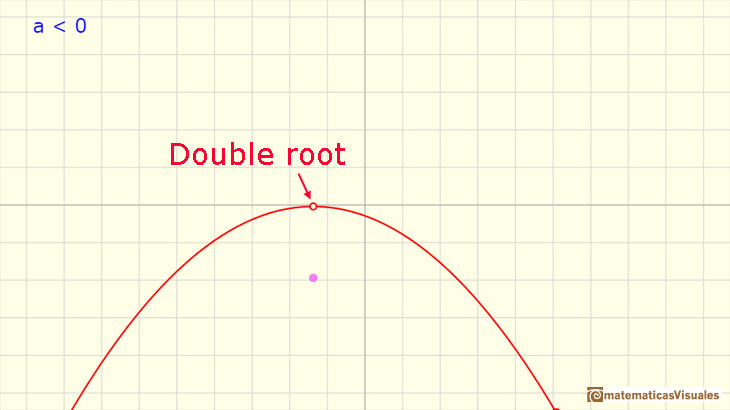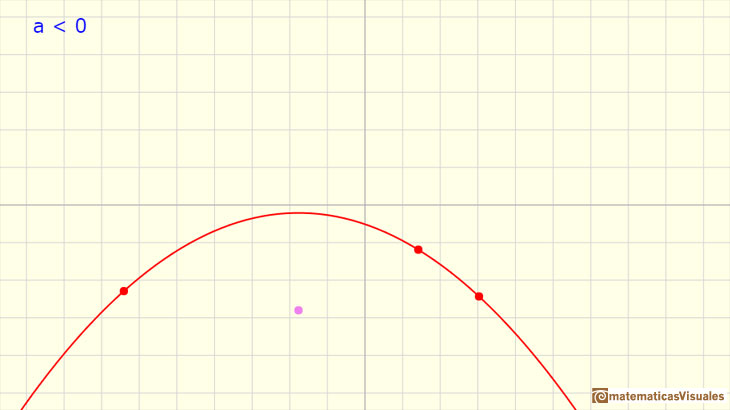 Every parabola has a maximum or a minimum (it is a maximum if a is a negative number and it is a minimum if a is a positive number). This point is called the vertex. The vertical line through the vertex is the axis of symmetry of the parabola. The equation of the axis is: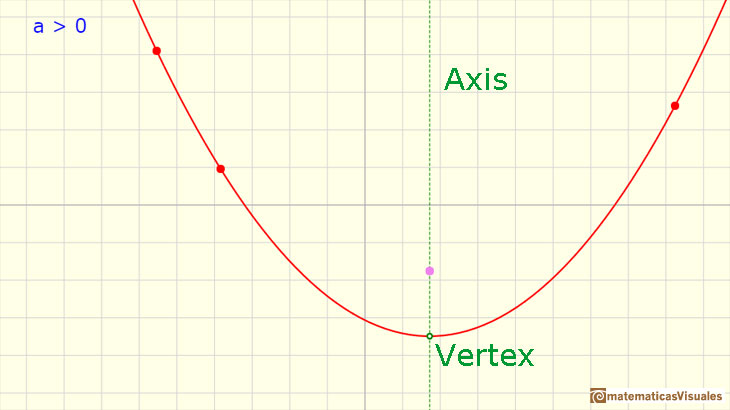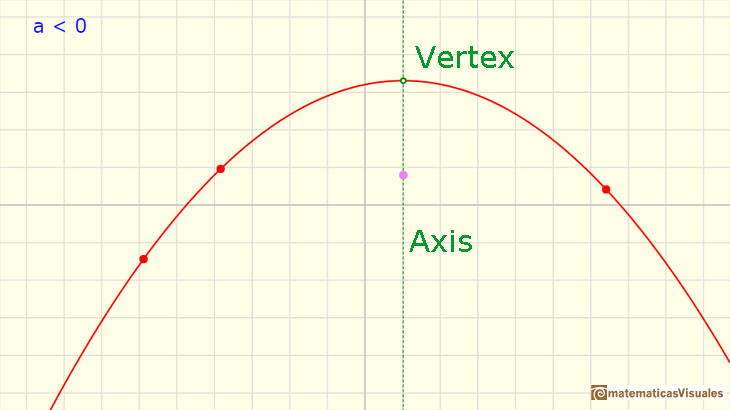 The vertex of the parabola is the point with coordinates:
Parabolas are conic sections: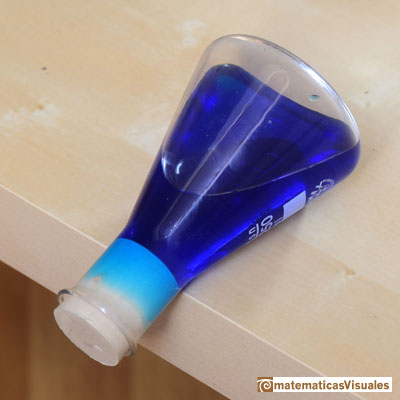 Quadratic Functions with real or complex coefficients always have two roots (real or complex) (Fundamental Theorem of Algebra):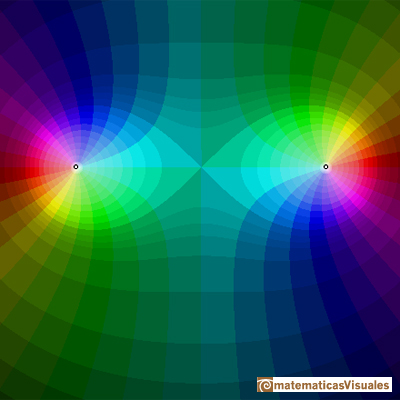 REFERENCES
Michael Spivak, 'Calculus', Third Edition, Publish-or-Perish, Inc.
Tom M. Apostol, 'Calculus', Second Edition, John Willey and Sons, Inc.
I.M. Gelfand, E.G. Glagoleva, E.E. Shnol, 'Functions and Graphs', Dover Publications, Mineola, N.Y.