The basic power functions are

n is called the exponent. We start studying power functions with positive integer exponent. The expression xn is known as 'x to the nth power'.
This family includes lines, parabolas, cubic parabolas, etc.
They are the basis of the polynomials.
They are examples of even and odd functions. The y-axis of an even function is a symmetry axis for the function: one half of the graph is a 'mirror image' of the other half. When the exponent is even, the function is even: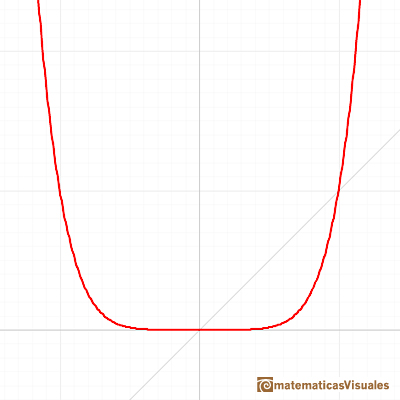 Some functions are symmetric with respect to the origin. These functions are called odd functions. When the exponent of a power functions is odd, the function is odd: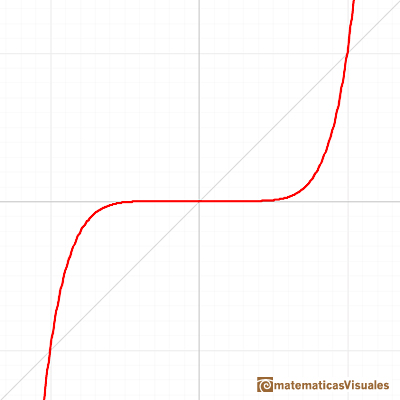 Even and odd power functions have a different end behavior (to the right and to the left).
Seeing this applet we can (intuitively) accept these limits: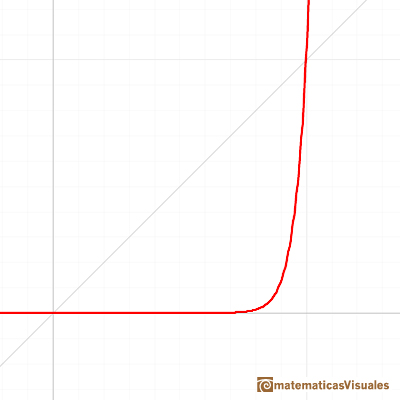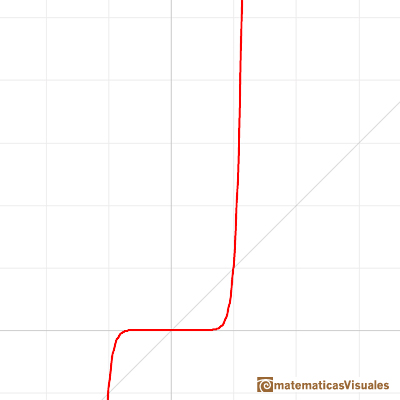 The inverse of exponentiation is extracting a root (the nth root functions):

Root functions are power functions with exponent the reciprocal of a positive integer (n is called the root index).
One function and its inversa are simmetrical respect the first quadrant diagonal. You get the graph of the inverse function reflecting the graph across the line y=x .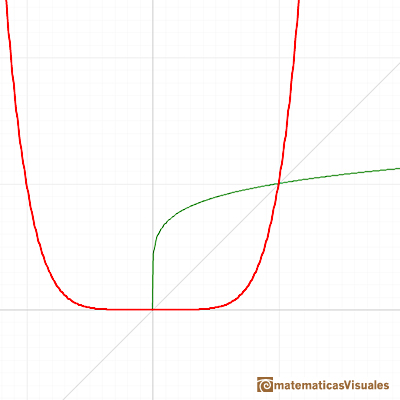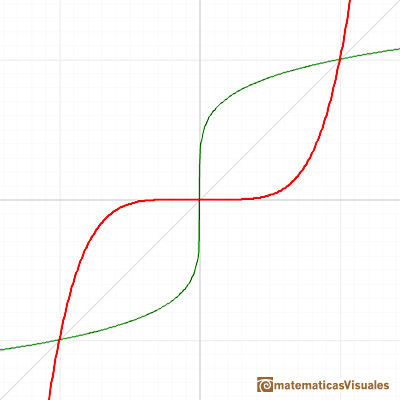 The domain of these functions is all the real numbers when n is odd and only the non-negative real numbers when n is even.
Playing with the mathlet you can accept (intuitively) this limit: