When we consider a cubic function in the complex plane it always have three roots. They are particular cases of polynomial functions. The Fundamental Theorem of Algebra states that every polynomial function of degree n has exactly n complex zeros, not necessarily distinct.
You start the applet seeing the representantion of the cubic polynomial function whose zeros are the cubic roots of unity.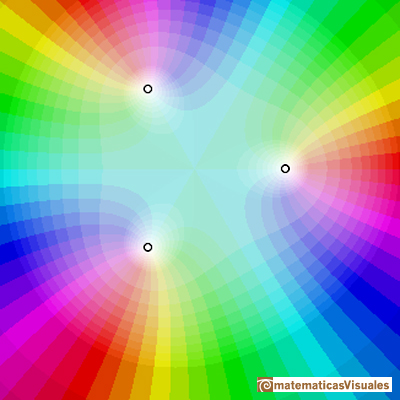 When you change the roots (or zeros) the applet represents a more general cubic function

You can move the dots that represent the different zeros or roots (three simple roots) of the polynomial function. If some of these roots are the same we say that they have double or triple multiplicity.
The multiplicity of the zero is represented by the number of times that the color cycle (red->green->blue) goes round the root.
This is another example with three simple roots: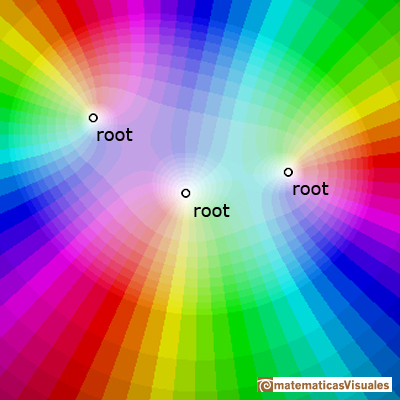 In this example you can see a double root and a simple root: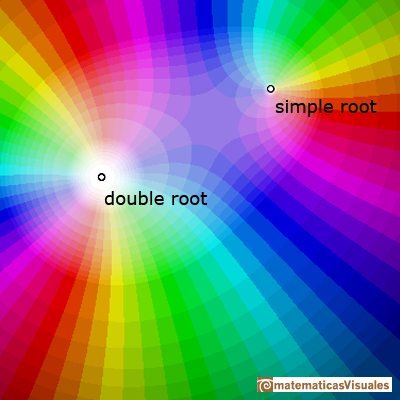 Round the double root the color cycle repeat itself twice.
This is an example of a triple root: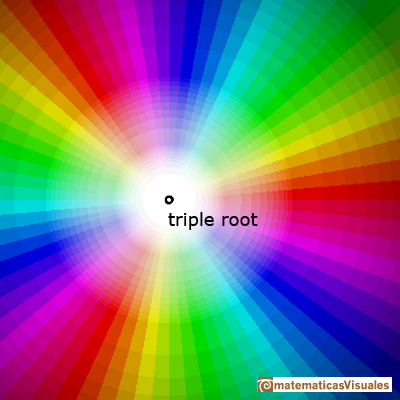 Round the triple root the color cycle repeat itself three times.
You can see another video with darker colors:
This is an example using the grid color code: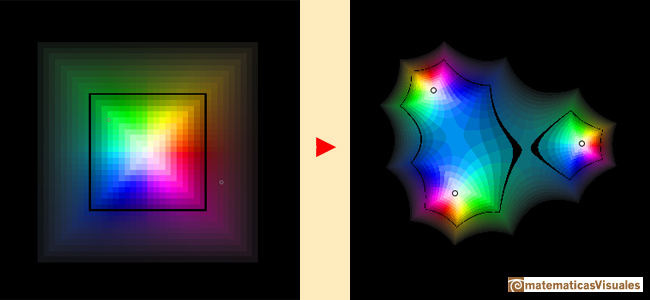 The same polynomial function using a polar color code: