Antidifferentiation
We have already seen how to define a definite integral.
Suppose now that f is integrable on [a,b]. We shall keep a and f fixed, then can define a new function on [a,b] by

This is called an indefinite integral.
If f is positive, F(x) is sometimes called an Area function.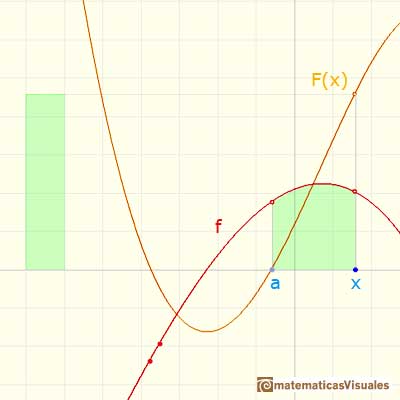 We say an indefinite integral rather than the indefinite integral because F also depends on the lower limit a. Different values of a will lead to different functions F. But the difference between two integral functions of the same function is independent of x, they differ only by a constant. [Apostol]
We can see a very similar behavior when we study the antiderivative concept.
If f is positive in an interval, then F (in this case F is area) is increasing.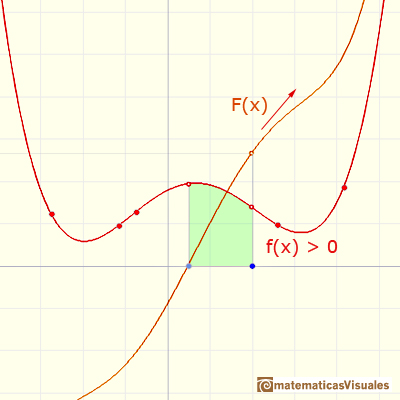 If f is negative in an interval, then F is decreasing.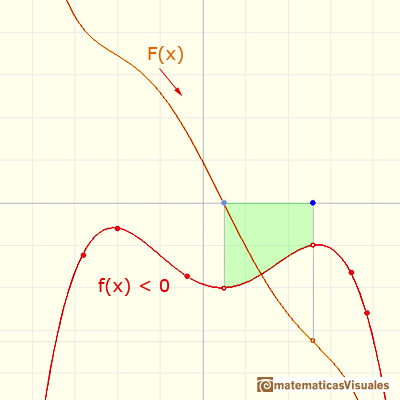 If f(x)=0 then x is a critical point of F.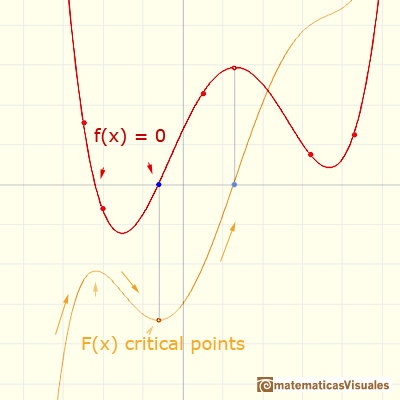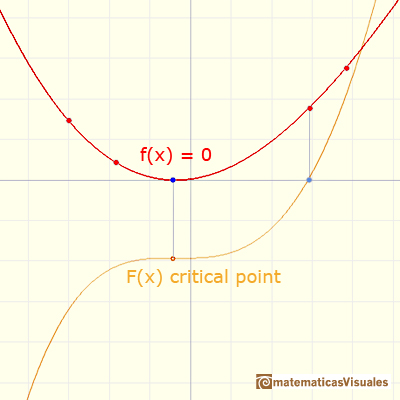 This three relationships between F and f are precisely those enjoyed by a function and its derivative.
We can start studying integrals using simple polynomial functions: linear, quadratic and general polynomial functions.
REFERENCES
Michael Spivak, Calculus, Third Edition, Publish-or-Perish, Inc.
Tom M. Apostol, Calculus, Second Edition, John Willey and Sons, Inc.

NEXT

It is easy to calculate the area under a straight line. This is the first example of integration that allows us to understand the idea and to introduce several basic concepts: integral as area, limits of integration, positive and negative areas.

PREVIOUS

The integral of power functions was know by Cavalieri from n=1 to n=9. Fermat was able to solve this problem using geometric progressions.