This video is an adaptation of the drawing that Leonardo da Vinci made of the dodecahedron (duodecedron planus vacuus) for Luca Pacioli's book 'De Divina Proportione'.
Pacioli wrote about the dodecahedron (Spanish translation):
"El dodecaedro plano sólido o hueco tiene treinta líneas o lados iguales que forman en él sesenta ángulos superficiales, y tiene veinte ángulos sólidos y doce bases o superficies que lo contienen. Estas son todas pentagonales, de lados y ángulos iguales entre sí, como se deduce de su forma."
('La divina proporción' de Luca Pacioli, page 95,Spanish translation by Juan Calatrava, Editorial Akal, 4th edition, 2008)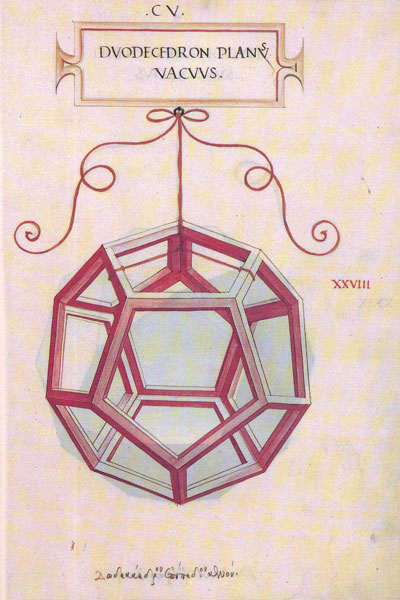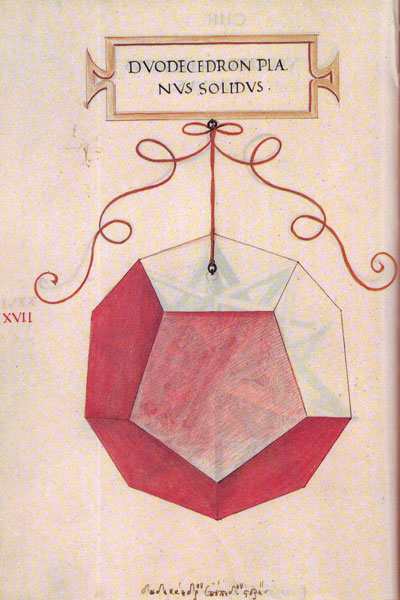 If you play with the interactive application you can get images like these: