We have defined the natural logarithm as an integral, an 'area' under the rectangular hyperbola: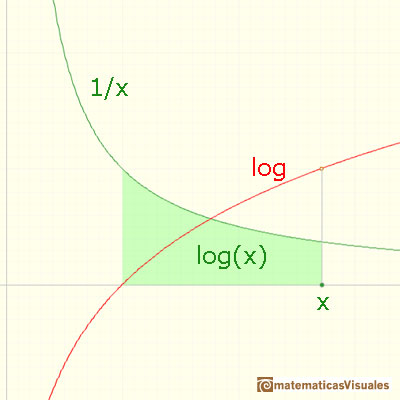 Then we can define number e as the positive number at which log(e)=1: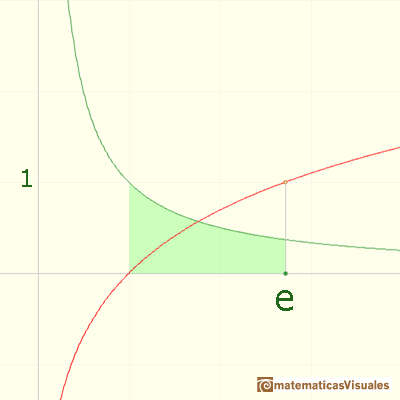 We could approximate its value using rectangles.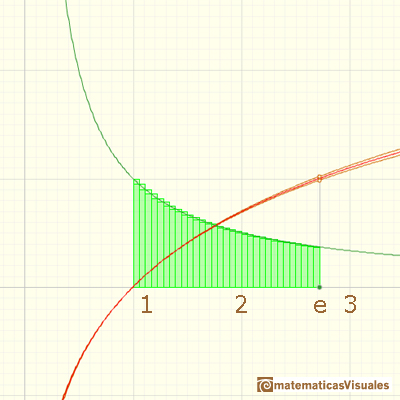 But there is another popular definition of number e as a limit (related with compound interest):

These two definitions refer to the same number and we are going to see an intuitive approach to this.
To study the limit
you can consider, for each n, a series of rectangles whose bases are determined by the numbers

It is not difficult to see that there are n rectangles and that the area of each rectangles is 1/n (You need to make some calculations). Then the total area is 1.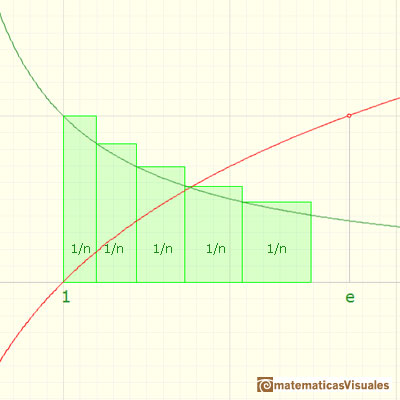 The last term of this series

is an approximation by default of number e.
With more and more rectangles (bigger n) the approximation becomes better and better: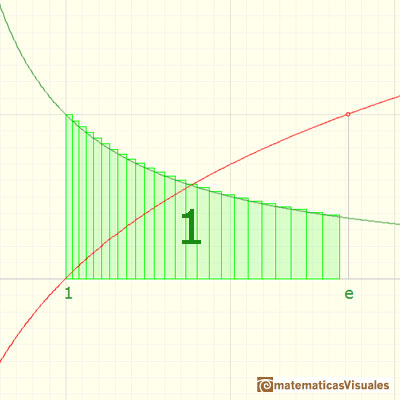 Then we conclude that

Using the applet you can see that the 'convergence' to number e is slow (to get a good approximations you need a big n).
There are better ways to calculate the value of e but this is a good approach to understand the idea of logarithm, integral and limit.

By increasing the degree, Taylor polynomial approximates the exponential function more and more.
REFERENCES
A. I. Markushevich, Areas and Logarithms, D.C. Heath and Company, 1963.
Serge Lang, A First Course in Calculus, Third Edition, Addison-Wesley Publishing Company.
Tom M. Apostol, Calculus, Second Edition, John Willey and Sons, Inc.
Michael Spivak, Calculus, Third Edition, Publish-or-Perish, Inc.
Otto Toeplitz, The Calculus, a genetic approach, The University of Chicago Press, 1963.
Kenneth A. Ross, Elementary Analysis: The Theory of Calculus, Springer-Verlag New York Inc., 1980.