A rhombic dodecahedron could be made by a cube and six pyramids. Then it is easy to calculate the volumen of this polyhedron.

You can build a Rhombic Dodecahedron adding six pyramids to a cube. This fact has several interesting consequences.
And we know that the rhombic dodecahedron is a space-filling polyhedron.

The Rhombic Dodecahedron fills the space without gaps.
In this page we are going to see from another point of view the relation between the cube and the rhombic dodecahedron.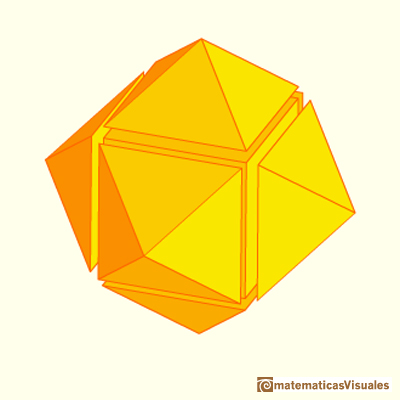 You can put these six pyramids in a chain like this: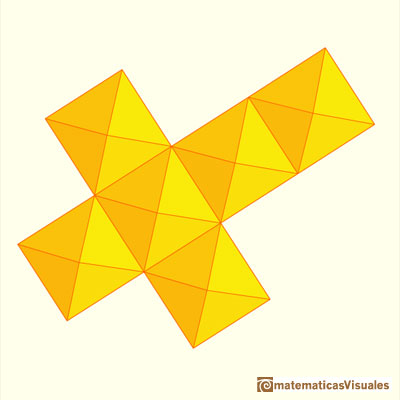 Cundy and Rollet wrote: "The resulting chain of pyramids can be turned inwards to form a cube, or, turned outwards, placed as a jacket over another cube to form the rhombic dodecahedron." (Cundy and Rollet, pag. 122.)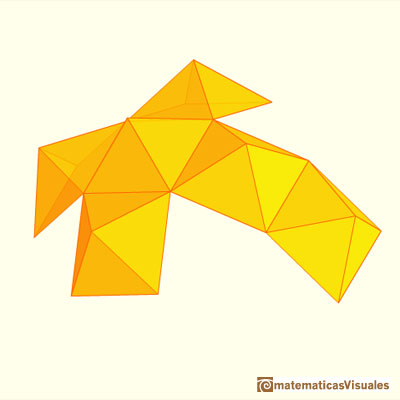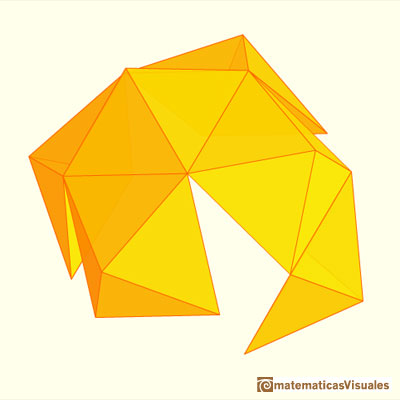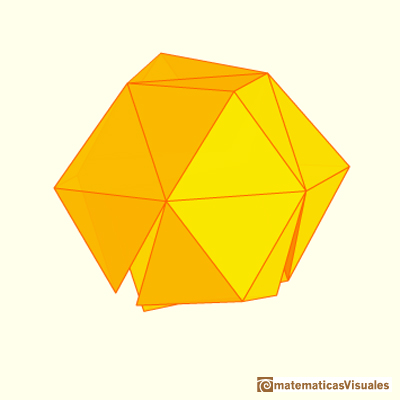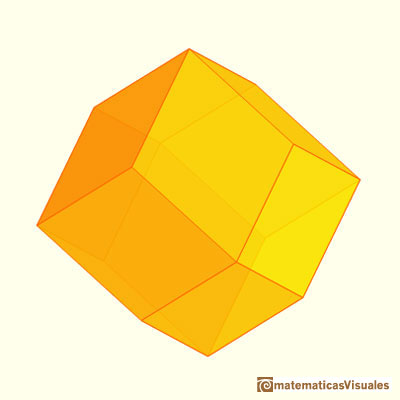 Turning inwards you get a cube: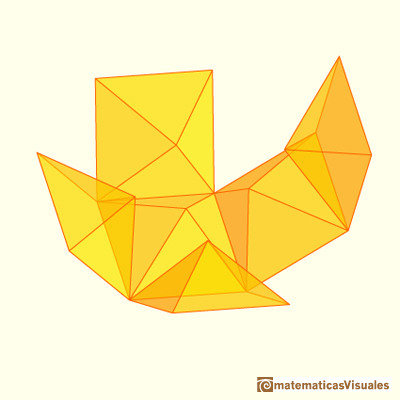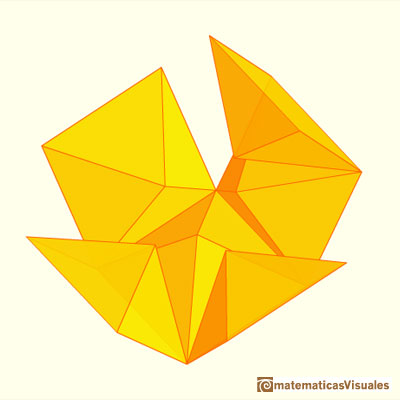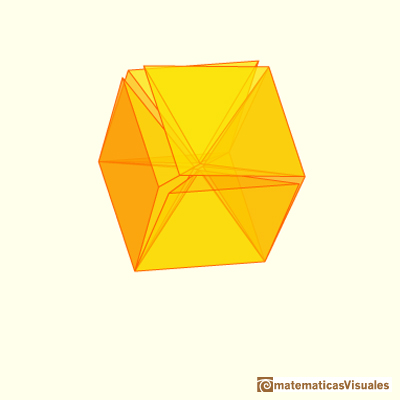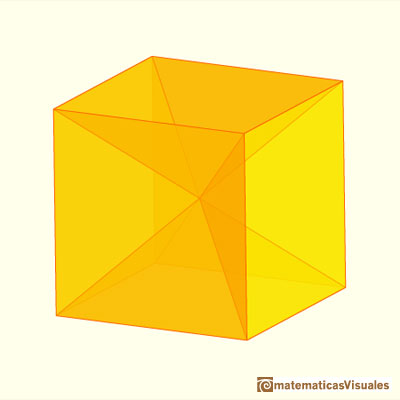 This is a model made by cardboard: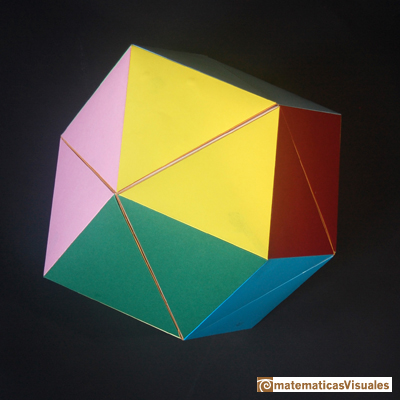 REFERENCES
Johannes Kepler - The Six Cornered Snowflake: a New Year's gif - Paul Dry Books, Philadelphia, Pennsylvania, 2010. English translation of Kepler's book 'De Nive Sexangula'. With notes by Owen Gingerich and Guillermo Bleichmar and illustrations by the spanish mathematician Capi Corrales Rodrigáñez.
D'Arcy Thompson - On Growth And Form - Cambridge University Press, 1942.
Hugo Steinhaus - Mathematical Snapshots - Oxford University Press - Third Edition.
Magnus Wenninger - 'Polyhedron Models', Cambridge University Press.
Peter R. Cromwell - 'Polyhedra', Cambridge University Press, 1999.
H.Martin Cundy and A.P. Rollet, 'Mathematical Models', Oxford University Press, Second Edition, 1961.
W.W. Rouse Ball and H.S.M. Coxeter - 'Matematical Recreations & Essays', The MacMillan Company, 1947.