Gamma, the Euler's constant is defined

It also can be defined, equivalently, as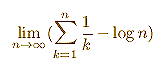 We use the first definition.
We can see that this series is bounded by 1 and is increasing. Each partial sum is obtained adding a "triangle" above the equilateral hyperbola. From the Bolzana-Weiestrass Theorem we can say that the series is convergent.
The symbol gamma was first used by Mascheroni.

Gamma is an important constant in mathematics. It is suspected that it is an irrational number.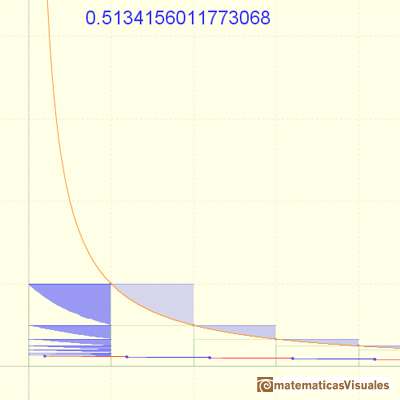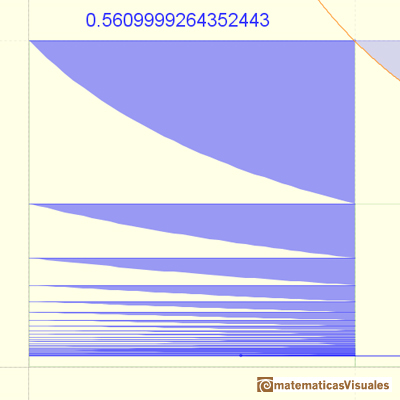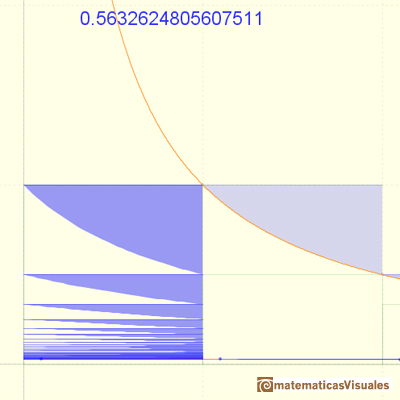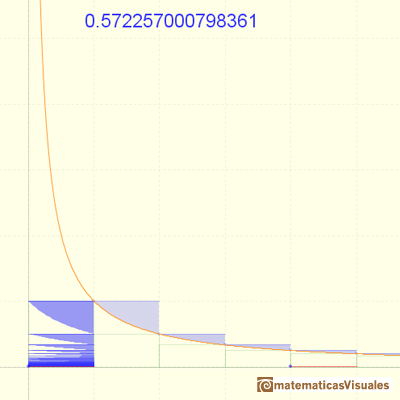 The convergence of the series is very slow.
In the video we can see an animation that is approaching the value of Gamma.
The partial sums are limited by 1. The series is growing. The series is convergent and we can see that its value would be slightly larger than 0.5.