A cube intersected by a plane perpendicular to its diagonal can be cut in half. We get a section that is a regular hexagon.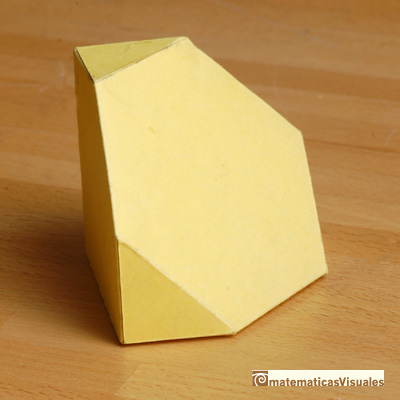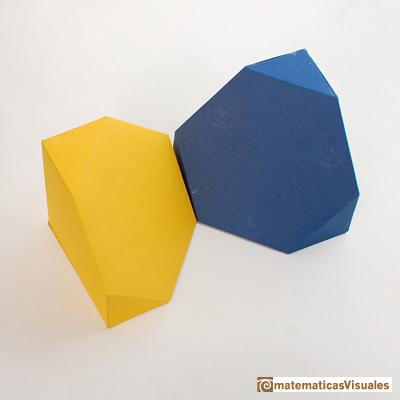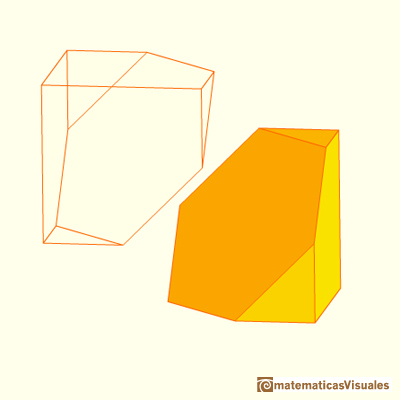 You can see this model of the hexagonal section of a cube in the Deutsches Museum, the Science Museum in Munich: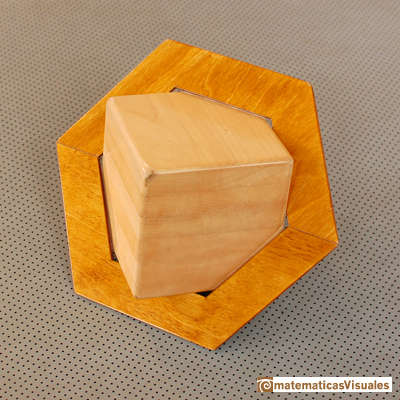 This polyhedron has very interesting properties. In this page we are going to study two of these properties: its volume is very easy to calculate and this body fills the space (tessellation).
To calculate the volume we can start calculating the volume of a cube given the length of the diagonal of one face. For example, if the diagonal length is equal to 2, then the volume: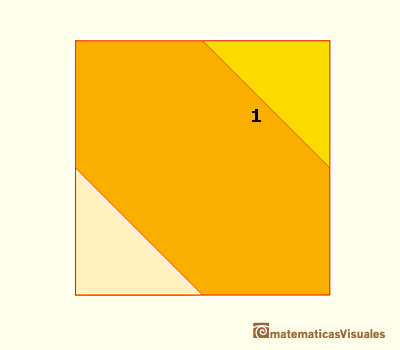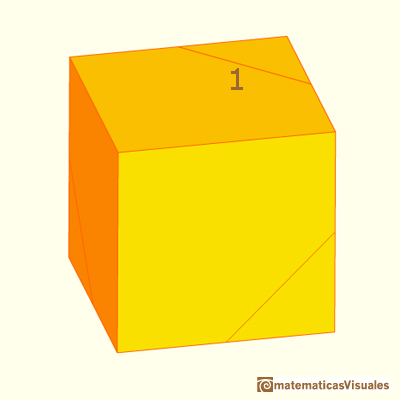 Then, the volume of half a cube: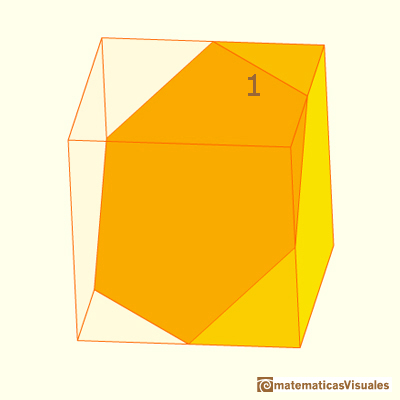 The second property is that this body is a space-filling polyhedron: it is a polyhedron that generates a tessellation of space.
This is clear because the cube is the simplest space-filling polyhedron and our body is only half a cube. This property is going to have interesting consequences.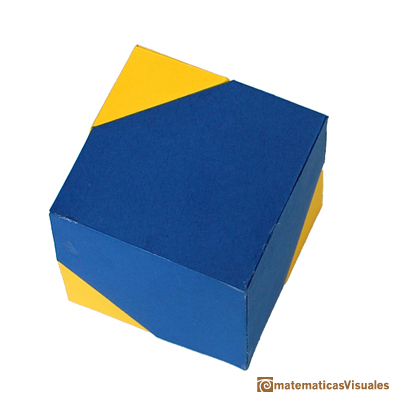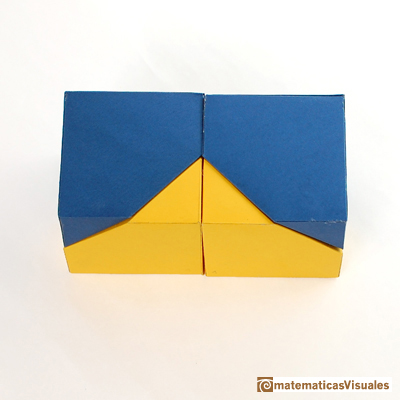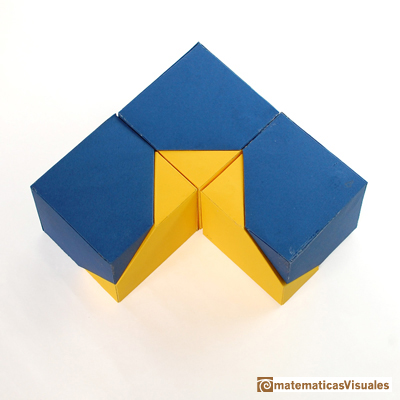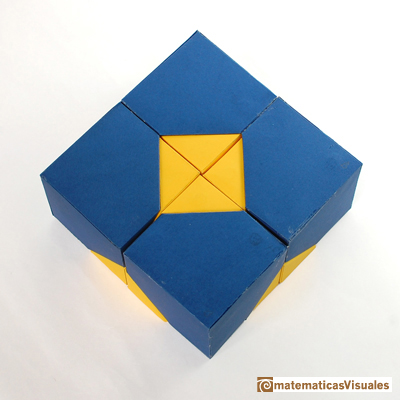 Using eight of these half cubes we can build a truncated octahedron. This relation between the cube and the truncated octahedron can help us to understand that the truncated octahedron is a space-filling polyhedron.
REFERENCES
Hugo Steinhaus, Mathematical Snapshots, Dover Publications (3 edition, 1999)