Howard Eves describes a tetrahedron as follows:
... draw two line segments AB and CD perpendicular to one another, each of length

and having the line segment joining their midpoints as a common perpendicular. "
The distance between these two lines is 2r.
This tetrahedron can be considered within a prism of a square base and height 2r.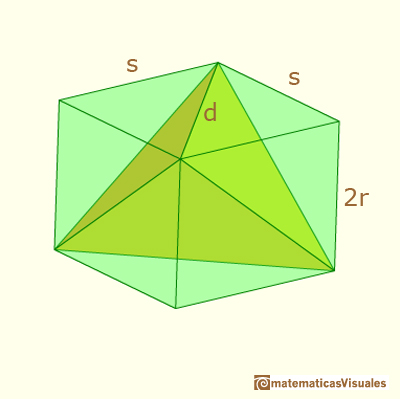 The side of the square is
Therefore, the volume of the tetrahedron is
If x is the distance from the plane of the section that represents the applet to the center of the tetrahedron, the area of the section is (this is a particular case of sections of a tetrahedron):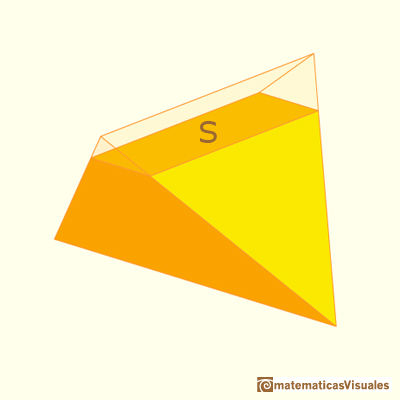 Now that we now how to calculate the volume of a tetrahedron and the cross-sections areas of a tetrahedron and a sphere we can see how Howard Eves mixed all these ideas to calculate the volume of a sphere using Cavalieri's Principle.