In this page we are going to explore a simple material to build beautiful polyhedra.
We can cut discs made of cardboard or paper and build polyhedra gluing these discs.
Very similar to this technique:

Using cardboard you can build beautiful polyhedra cutting polygons and glue them toghether. This is a very simple and effective technique. You can download several templates. Then print, cut and glue: very easy!
Our first example is a truncated icosahedron.
This is the result using five colors: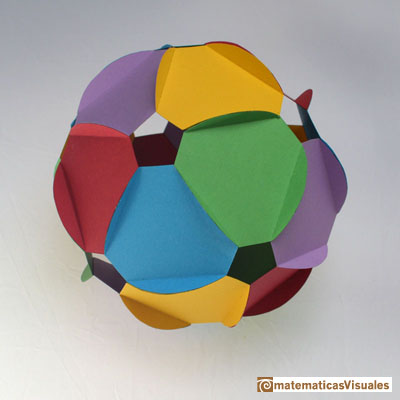 You can download and print this template: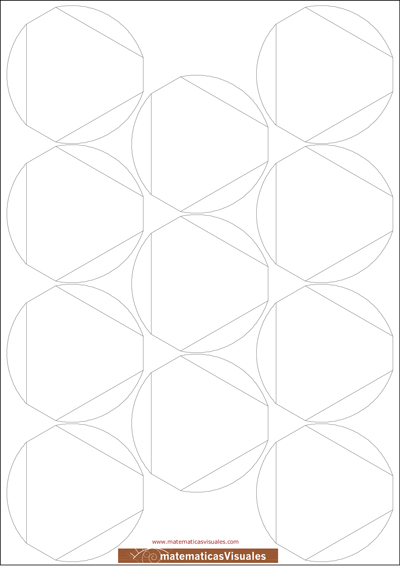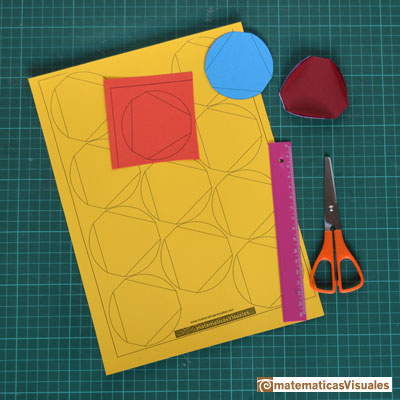 Using five different colors we can build an icosahedron in which each vertex has these five colors:
We can use different colors and play with textures: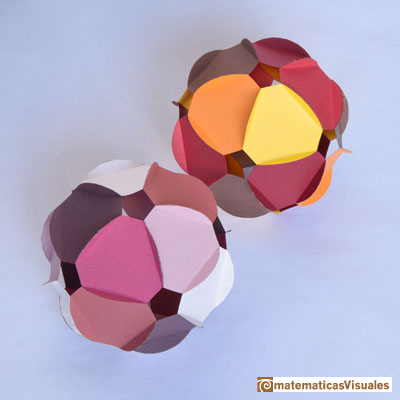 More polyhedra: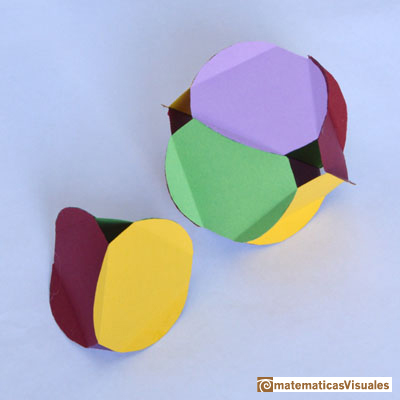 Using paper we can build a beautiful lamp: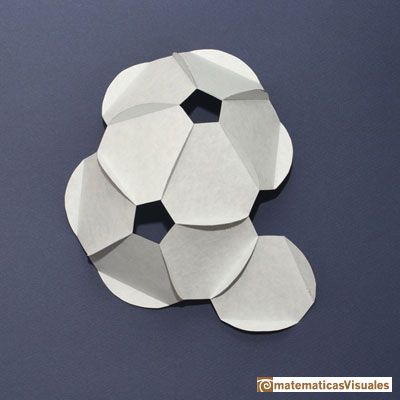 REFERENCES
H.S.M. Coxeter - 'Introduction to Geometry', Wyley.
Hilber y Cohn-Vossen - "Geometry and the Imagination", AMS Chelsea Pub.
Magnus Wenninger - 'Polyhedron Models', Cambridge University Press.
Hugo Steinhaus - Mathematical Snapshots - Oxford University Press - Third Edition (p. 197)
Peter R. Cromwell - 'Polyhedra', Cambridge University Press, 1999.
H.Martin Cundy and A.P. Rollet, 'Mathematical Models', Oxford University Press, Second Edition, 1961 (p. 87).
W.W. Rouse Ball and H.S.M. Coxeter - 'Matematical Recreations & Essays', The MacMillan Company, 1947.