We can start with a triangle and its circunscribed circle. If P is any point belonging to this circuncircle: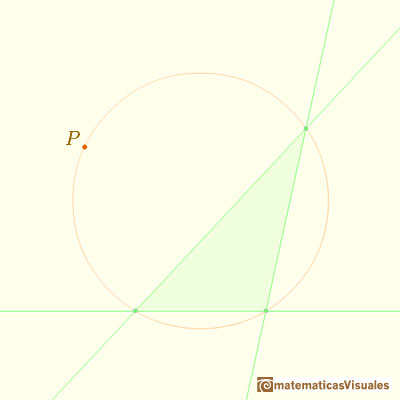 Then we can consider the feet of the perpendiculars from P to the three sides of the triangle (these are ortogonal projections of a point onto the sides or their prolongations):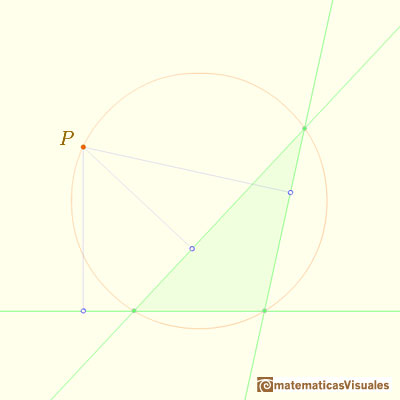 These three feet of the perpendiculars lie on a line: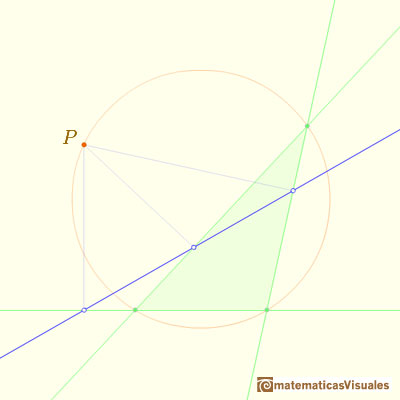 This line is called the Simson Line of P respect to the triangle or Wallace-Simson Line. The first to mention this line was Wallace (1768-1843), in 1799, thirty years after Simson's death (1687-1768).
REFERENCES
Coxeter, H. S. M. Introduction to Geometry, 2nd ed. New York: John Wiley and sons, 1969.
Coxeter, H. S. M. and Greitzer, S. L. Geometry Revisited. Washington, DC: Math. Assoc. Amer.
Dörrie, H. 100 Great Problems of Elementary Mathematics: Their History and Solutions. New York: Dover, 1965.